We are excited to see you!
The Bonura Hospitality Group is passionate about providing the best service to every one of our clients. Our success in creating extraordinary events stems from working with wedding professionals who share our vision for creating dream events. We are happy to provide a platform for you, our co-pros, to reach local wedding couples with a personal touch.
This newly designed online directory gives you the ability to promote your business they way you feel is best. Along with a link back to your website and your phone number, you now can give potential clients a description of your business, upload photos, link to both Facebook & Twitter accounts, and even receive messages all from your business profile page.
This site was designed with you in mind to give everyone the best opportunity possible to connect with local wedding couples.
Customize Your Listing
Create or claim your listing and quickly upload photos and a description about your business. You can upload up to 3 images under 2mb that showcase who you are.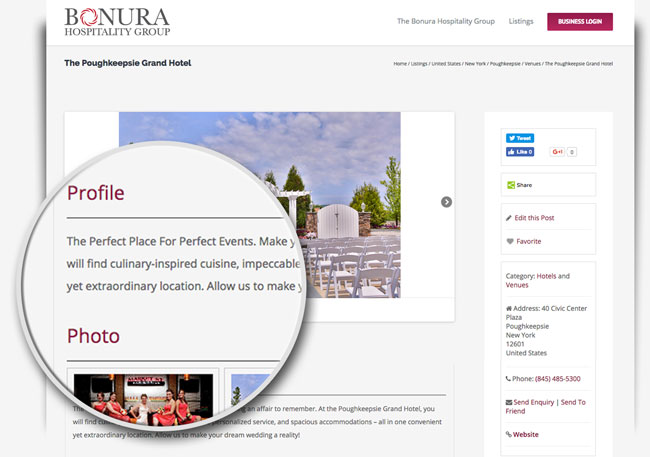 Receive Inquiries
Wedding couples can quickly send you a message, share with a friend, even connect with you via social media! Let your listing do the work for you freeing up your time to do what you do best.
Be Found By Local Clients
Why waste time competing against companies who do not work in your area? Local wedding couples want local professionals. Make sure you are easily found when they are looking.